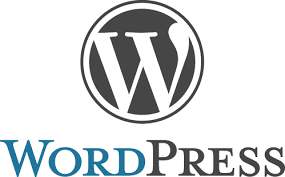 Most 'WordPress developers' are actually just theme developers – able to turn a design into HTML templates and integrate all of the standard WordPress fields. This is fine, and it's how you get a perfectly serviceable, WordPress-powered website, but there's so much more it can do.
Most agencies sell you WordPress because it's cheap, and they'll deliver most if not all of your non-standard functionality using plugins. This is also fine, and your site will work, but it won't really be 'yours' – you'll be managing your content in a way that the plugin developer decided would be best, not you.
If you're looking for your WordPress site to do something a bit more complex, you need something more. You need a team with the experience to make WordPress do more than just manage page content. A team who know how to communicate with external systems in either direction; to add complex filtering and content processing; who can build custom management functionality and screens to give you the capabilities you need.
You need us. We don't simply use WordPress as  a simple content management system, indeed we've delivered more projects using WordPress that WERE NOT a typical content managed website, than WERE.
We use it as a development framework, giving us the capability to roll out complex integrations and even completely bespoke systems in an extremely short timeframe.
We've been predominately using WordPress since 2012, and have delivered just about every kind of project since then, from the simplest content-managed websites right through to the most complex of business systems.
The way we deploy WordPress, using a mix of built-in functionality and additional configuration techniques, means we're able to take what the CMS does really well – rapid deployment, incredible extensibility through plugins, and extremely user-friendly interfaces – and combine with alternative solutions to by-pass what it's not so good at – data-heavy websites, advanced search capabilities, general site speed at scale.
The end result is an interface our clients love, with the power and functionality you'll normally pay a lot more to get with any other system.
Get in touch, and we'll talk you through our approach and why it's probably the best system for your needs.
Need to make your budget go further?
We focus on your project's objectives and the needs of your users and your business to make sure that you get everything need, and nothing that you don't.